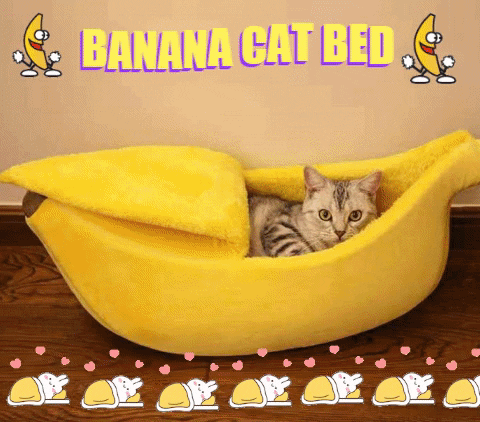 Customize Looks with Banana Peel
Featuring a banana peel that you can open and close, this pet bed allows your little friends to snooze in extra coziness. Especially great for cats who like to sneak in and out enjoying the privacy the need.
Soft & Warm
Soft and plush with extra cushioning, this Banana Pet Bed for Cats and Dogs gives your pets an irresistible comfort. Available in three sizes and works great for cats and small dogs. Give your animal friends a little adorable hideout space with this Banana Pet Bed.